When you are qualified and you start teaching your learning really shifts to a whole new level. This programme is designed for qualified instructors from any school of Pilates to enhance and develop your teaching skills.What we have created here is a way to help you use your existing training and experience and refine, enhance and add to those skills. Amongst our goals we will help you gain more confidence and clarity working with different clients with different challenges.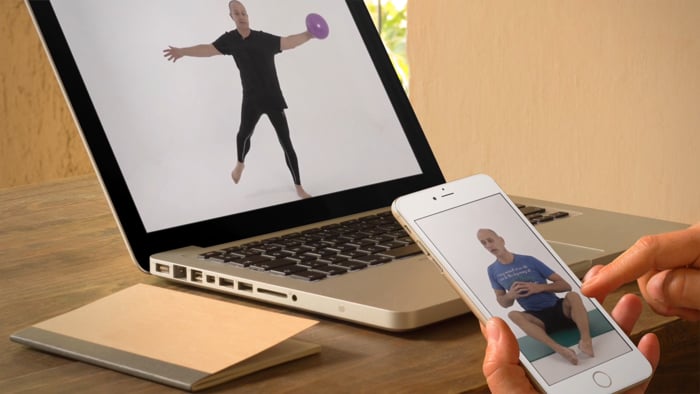 TEACHER MENTORING
---
Whether you are a group Matwork instructor or you are working in a personal training environment, it is about both what and how you see your clients, and how you deliver and communicate information to your clients.
We will help you develop and expand your own personal teaching style and how to use it to empower your clients to be true collaborators in their Pilates adventure.
STUDIO OWNER MENTORING
---
Over the years we have opened many different studios and each unique in its location and customers and with this experience behind us we can help you troubleshoot your studio programming, client concerns, employee considerations, and general day to day operating strategies so you get more enjoyment out of your role as a studio owner while realising the fullest potential of your Pilates business you can aim for.
ONLINE PRIVATE LESSONS
---
Typically, we all teach a lot and then we have our family commitments so that often there never seems time for our own practice. Become our client and let us look at your Pilates technique and together decide where and how we feel you need develop your own programme in the most productive use of the repertoire and your time so you avoid spending unproductive time on each week to your personal practice or just as hard, feeling guilty when you know you are not doing enough or as much as your clients and class attendees.
We See It Like This...
With traditional Pilates training programmes, before becoming an instructor you were a client for a very long time before you were invited to start training to become and instructor. Training was almost exclusively an apprentice system, where you learnt alongside the main teacher of the studio. With the popularity of Pilates in the 21st century, and the subsequent demand for instructors, many schools of Pilates have been established to offer more formal and structured training courses.
Often these are done as modular courses and are separated into Matwork and Equipment courses. These programmes of study can offer excellent understanding and practice of the teaching the method but typically the hardest part of being a good instructor is being able to take time off for yourself or for your education with the demands of clients, family, other work commitments and running your business. With our programmes, you can customise and decide what is best for your needs and with your schedule and at a time that works for you.
Schedule a FREE one to one Consultation
---
Please fill out the form with your contact details to schedule a FREE one to one appointment.
Mentoring Pricing
From £120